TECHNICAL AND REGULATORY SUPPORT FOR YOUR LIGHTING PROJECTS
• Current lighting plan survey (lighting problems feedback, evaluation of visual comfort and legal requirements);
• Lighting calculus and proposal for a new lighting plan that includes the saving of consumption and greater visual comfort; possibility of developing a three-dimensions simulation of the existing layout;
• Detailed calculation on customized payback time (return on investment) according to customers' demands;
• Technical support services in accordance with costumers' needs.


PRODUCT DEVELOPMENT
We develop "customized solutions" for needs of each customer, we modify existing products and design new ones, ensuring the certification.


INSTALLATION
We supply an installation and assembly service of our products on the European and Swiss area.


THE OPERATING LEASE FOR LED LIGHTING
New solution for the energy efficiency of the LED lighting system with no financial impact to the customer. The operating lease is a contract by which the user gets the availability of the property for a period of time, on payment of a periodically fee called "rent".
Service available only in Italy. Contact us for more information.
WARRANTY
Choose our products means investing in reliability and quality over time.
Terms and conditions of warranty:
Download Warranty Policy (PDF) - RL Europe AG
Download Warranty Policy (PDF) - Reflexion Italia Srl
PARTNERSHIP & AGREEMENT



Reflexion Italia Srl signs a partnership agreement with Enel. You can find our range of products at all Enel Green Power and Enel.Si affiliates
Reflexion Italia Srl signs a special agreement with IntesaSanPaolo employees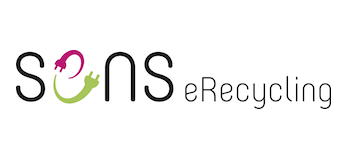 DISPOSAL: RL Europe AG signed a partnership agreement with SENS eRecycling

RL Europe AG is a VSEI member
---
DOWNLOAD RETURN PROCEDURES (PDF) - RL Europe AG


DOWNLOAD RETURN PROCEDURES (PDF) - Reflexion Italia Srl Società unipersonale